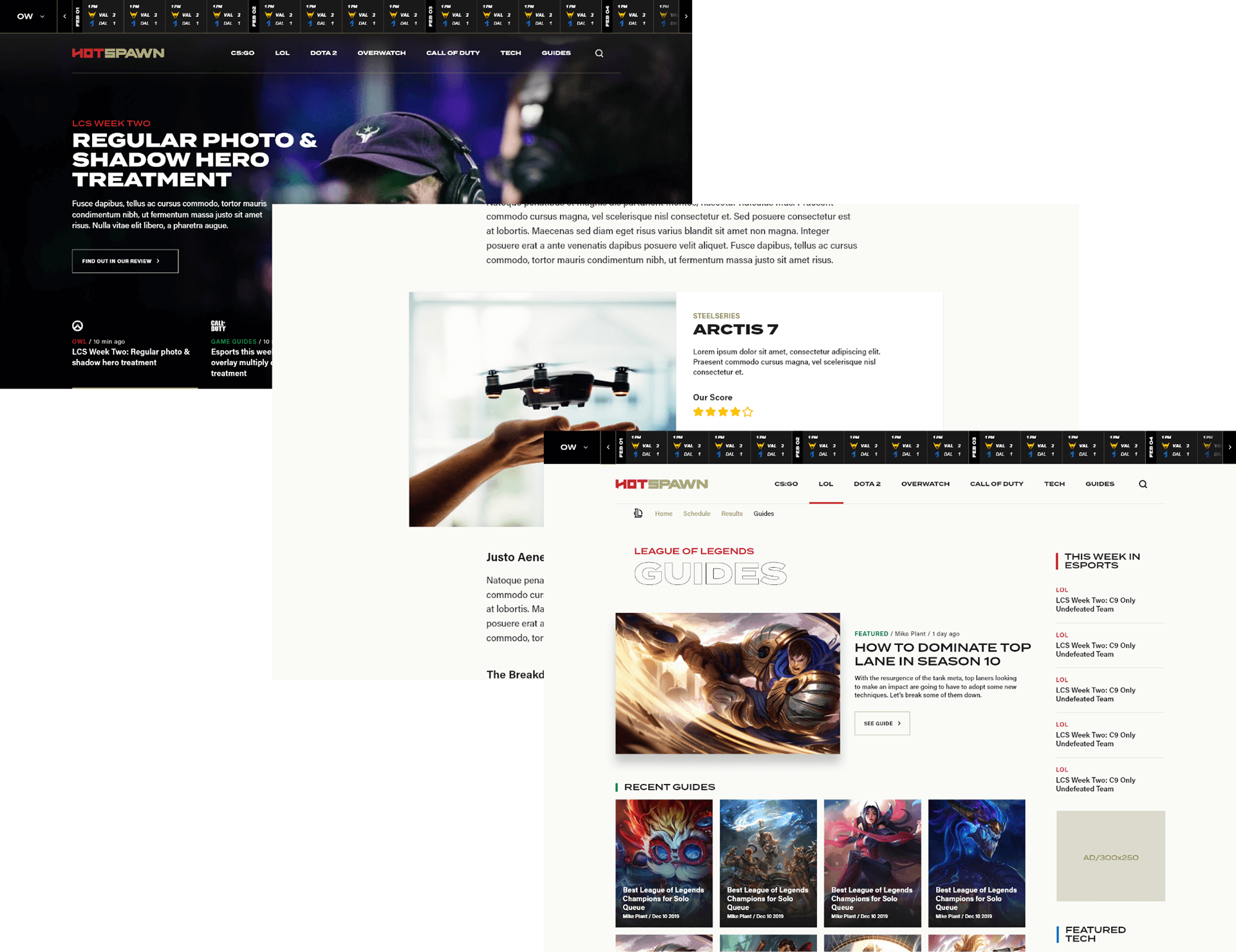 Built as a mecca for all things esports, Hotspawn wanted to overhaul their UX to better highlight their key pillars - tech, news, and guides. Utilizing individual hub pages for each major game, we were able to create catered experiences for each type of user, serving up only the most relevant content to increase engagement.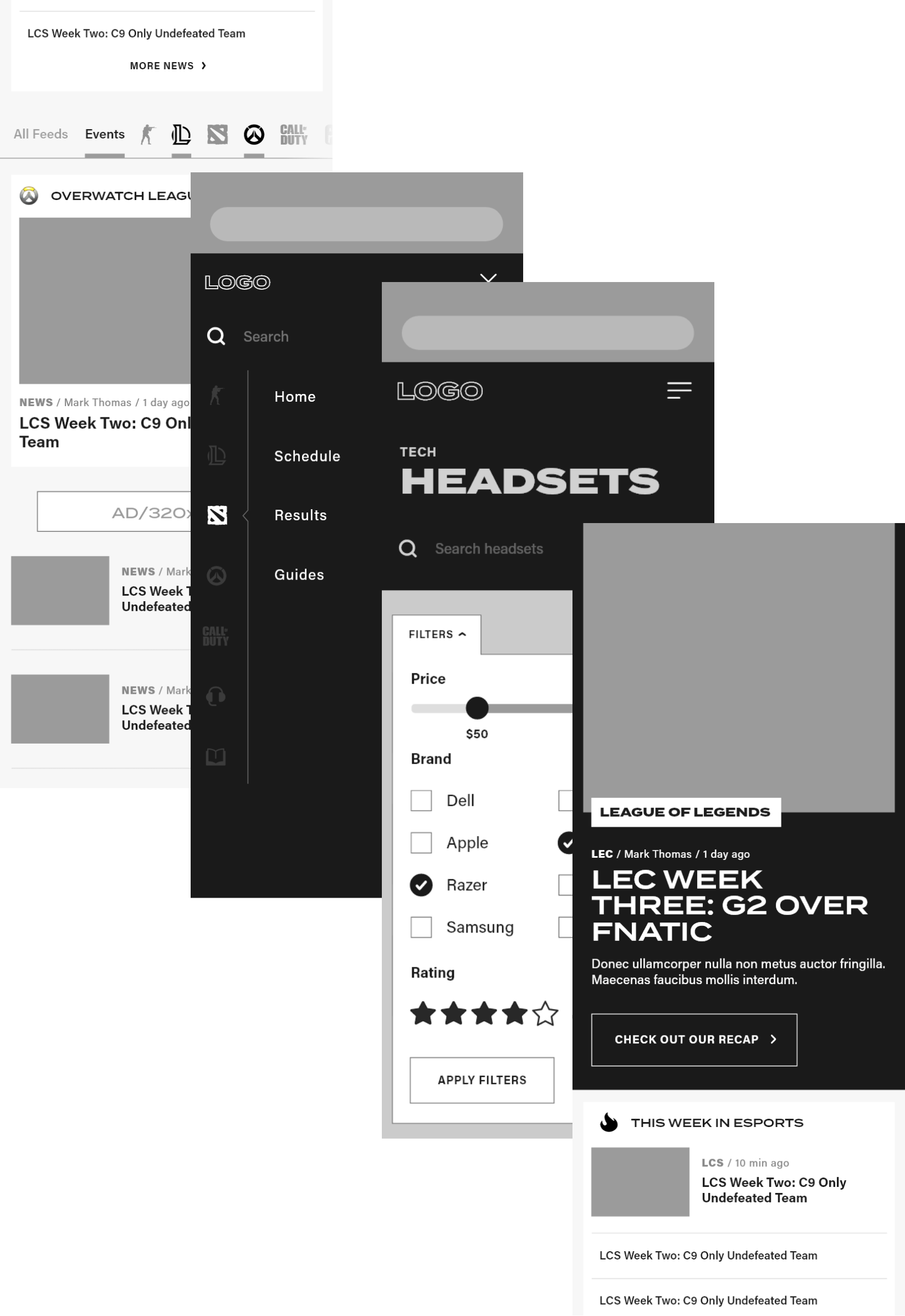 Along with the site, I also got the opportunity to revamp their social presence and keep their users engaged with a regular newsletter. I built a highly robust email template in Adobe XD that allows for efficient turnover every week.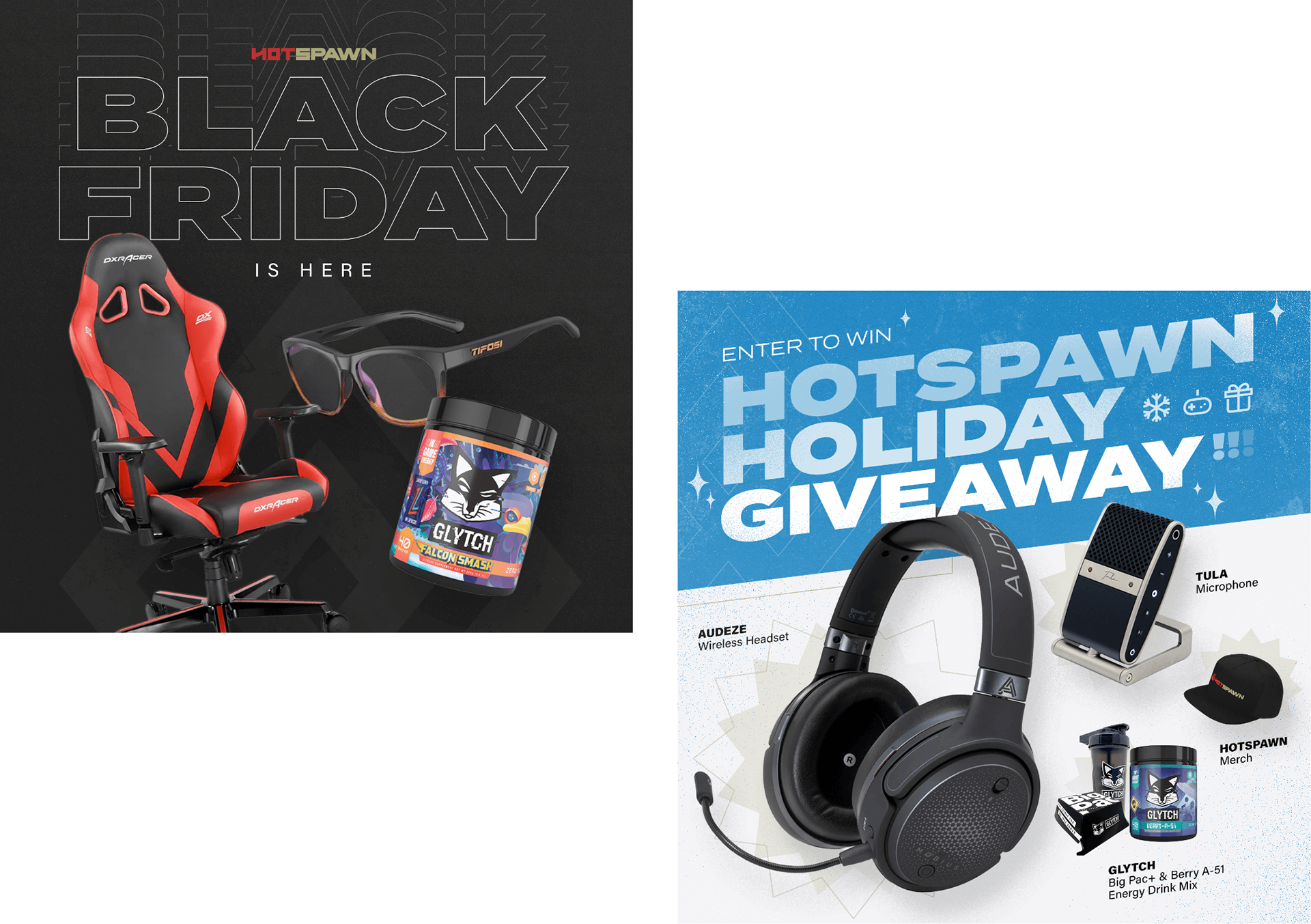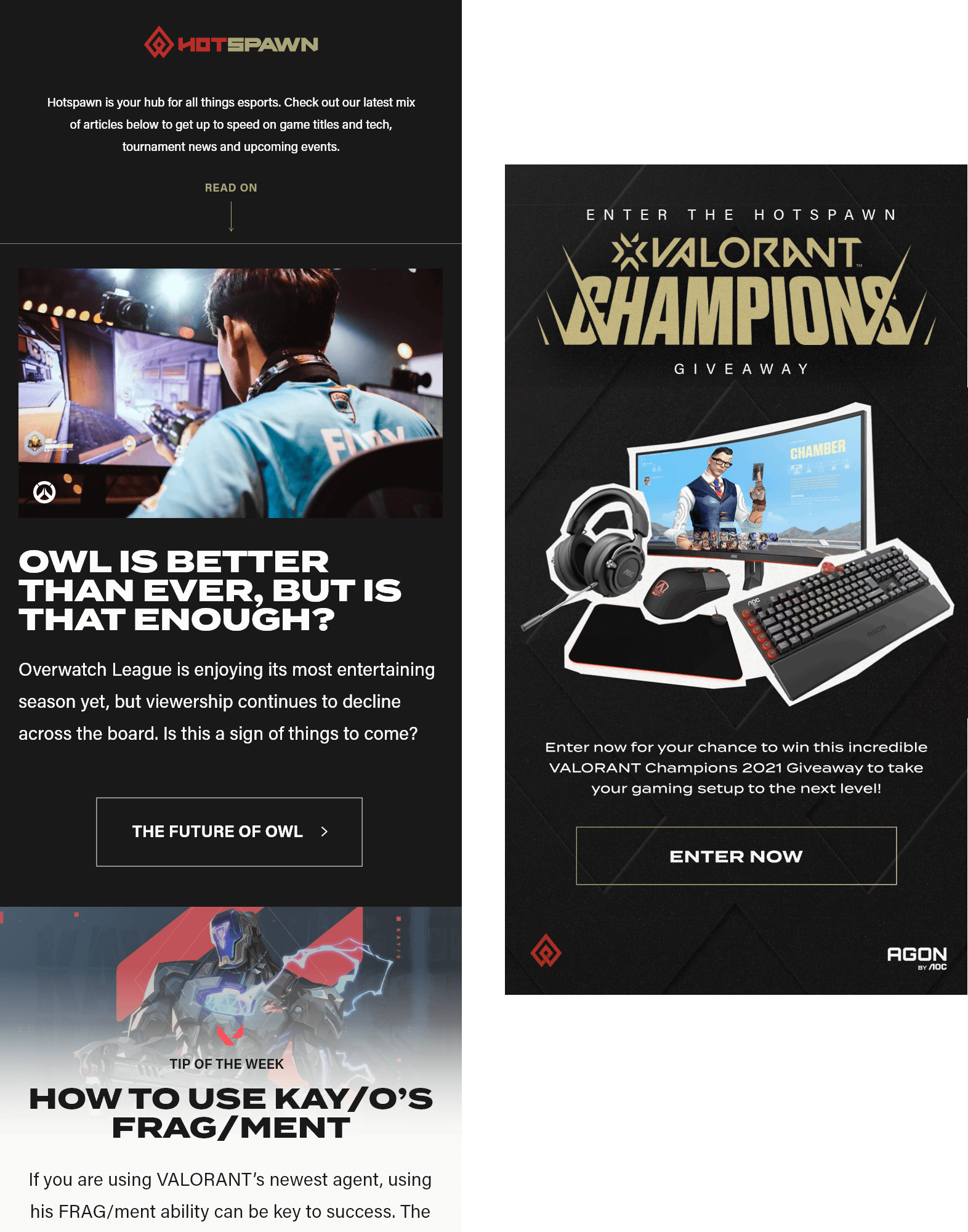 Overall a real blast working with the Hotspawn team. I'm grateful for the opportunity. They put a lot of trust in me to lead this project and I'm glad they're so happy with the results.