The new website coincided with an update of the brand visuals - moving from primarily using the mascots to a heavier focus on lifestyle photography. I was able to act as a consultant on the photoshoot for Royale, providing input on how best to capture photos so they would work well on the new website.
One important part of the project was building a site that was mobile-conscious, as their previous site really struggled when going to a smaller screen size and the percentage of customers moving to mobile was quickly approaching the majority.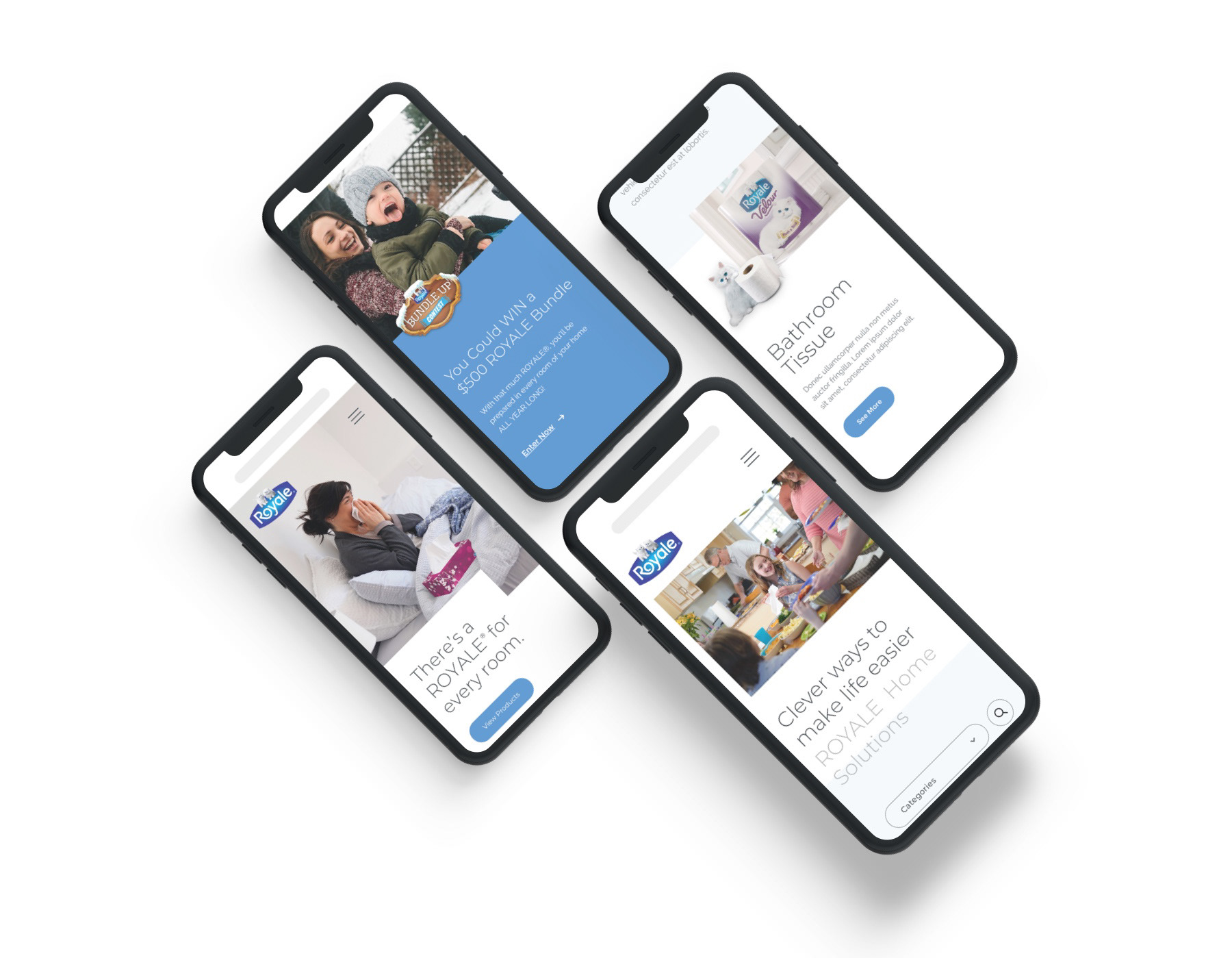 This was a massive project with a lot of moving parts, and I'm honoured to have been able to work with the Royale team to deliver an effective website that they were happy with.